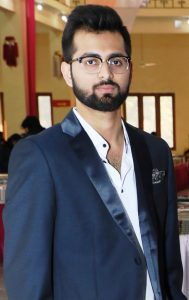 Jaipur, December 21, 2018: KITABAY & KOFFEE, is a book fair with a coffee stall wherein visitors enjoy a variety of coffee and more than 70,000 books on display across 20 plus genres. Kitabay & Koffee was chosen as a concept as they complement to each other very well. The ideology behind organizing this event is to reach out to the book lovers and make them aware that the different category of books are available online at KITABAY.COM. It's an opportunity for all reader & caffeine lovers to experience the remarkable amalgamation of books & coffee at one place.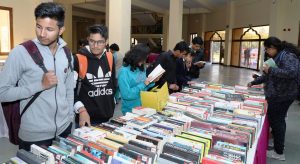 The individual can choose from 3 different sized boxes at the event. Some of the finest coffees from the coffee abodes of South India sourced from 100% organic farms will also be available.
Mr. Saurabh Sinha, Founder, Kitabay and Koffee said, "Jaipur is a city which is rich in literature and its culture and heritage. Going forward we will be reaching out to more book lovers by conducting a similar kind of event in different cities and our online platform is available with delivery across the country. Ourvision is to provide an online platform which understands the reader's demands, expectations and provides the finest selection of books at the most affordable prices, he added.
About Kitabay.com
A paradise for all book lovers, Kitabay.com provides you the finest book collections from across India at the cheapest prices out there. Our team is committed towards providing books in great conditions and negotiating the best price possible in the market.